JIBC Instructor Profiles
At JIBC, students learn from engaging, experienced, and respected instructors on the front lines of their professions with extensive track records of success. They teach real-world scenarios and take a hands-on approach to helping you accomplish your educational goals.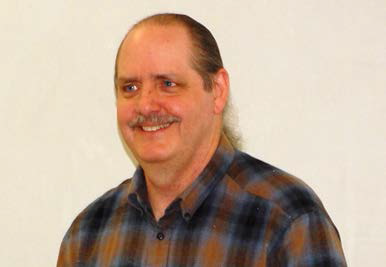 If you are looking to gain the skills to build motivation towards change and strengthen commitment to your clients, Rob Axsen can effectively show you how.
Rob has over 30 years of experience providing counselling, clinical supervision and training. He has worked with correctional services, mental health organizations, addictions and addictions knowledge exchange services, and has specialized experience working with youth.
Rob currently works as an Addictions Clinical Supervisor with Pacific Community Resources Society and has a private practice focusing on training and consultation. He is a member of the Motivational Interviewing Network of Trainers; a Senior Associate with the International Center for Clinical Excellence; and a Certified Trainer in the Feedback-Informed Treatment practice model.
One of his goals as a JIBC instructor is to help learners take their education to the next step.
"JIBC is a professional learning environment, with a strong emphasis on practical knowledge and skills. It is the mecca of continuing education where participants can get past introductory content to maximize their existing education, training and experience."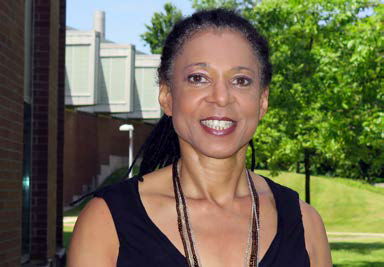 If you're looking to gain the tools and perspectives to help people affected by substance use, you will benefit from the instruction of Donna Barker.
Donna brings considerable education and experience as an instructor in JIBC's Substance Use Certificate Program. In addition to a Bachelor of Arts degree, and a Bachelor's and Master's degree in Social Work from the University of British Columbia, she has a Masters of Arts degree in Organizational Development from Fielding Graduate University.
Currently an addictions counsellor for the Vancouver Coastal Health (VCH) Authority's Mental Health and Addictions Program, she also teaches the VCH province-wide Core Addiction Practice Program and the acclaimed Addictions Education Series.
Donna brings to her students diverse experiences from her varied roles over the years, including clinical counsellor; organizational change consultant with large-scale public-service institutions; undergraduate and graduate professor; and public educator.
Describing herself as a 'scholar-practitioner,' students will learn from her evidence-based, client-centred, harm-reduction focused practice, based squarely within a critical social justice framework.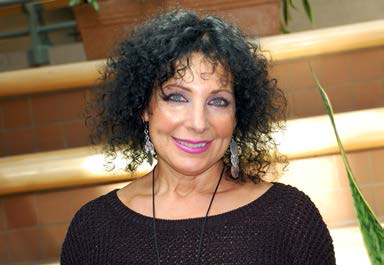 Cheryl Bell-Gadsby, MA, RCC, is one of the lead instructors in JIBC's Graduate Certificate in Complex Trauma and Child Sexual Abuse Intervention.
An experienced educator, psychotherapist, clinical supervisor and manager, Cheryl has more than 25 years of experience specializing in the area of trauma, violence against women, sexual exploitation, sexual abuse and child and adolescent development. Her practice is based on an innovative partnered approach that's grounded in an Ericksonian and solution-focused perspective.
Currently the Clinical Director at Salt Spring Island Community Services, Cheryl also teaches at BCIT's School of Business in the area of management and organizational change and has co-authored two books.
"My goal as an instructor is to present the latest leading-edge theory and practice and create a relational and stimulating environment to learn practical, applied skills that can enhance the work of anyone in the field of complex trauma and psychotherapy," she said. "I love teaching at JIBC as it allows me to interact with others on the front lines of mental health."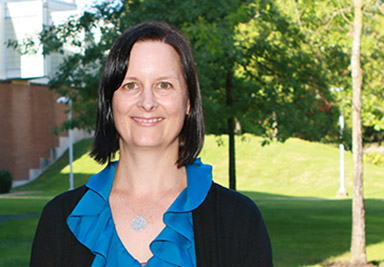 One of the best compliments any instructor can receive is the feedback that what they have taught has made a difference.
Sherri Calder, JIBC's 2014 Instructor of the Year, regularly hears such stories from students in the conflict resolution courses she teaches through the Justice Institute of British Columbia's (JIBC) Centre for Conflict Resolution and in the Law Enforcement Studies Diploma (LESD) Program.
With a master's degree in Counselling Psychology, she is a Registered Clinical Counsellor who works as a counsellor, facilitator and mediator for individuals, couples and organizations throughout B.C. and across Canada. She is also Adjunct Faculty in Organizational Psychology at The Adler School of Professional Psychology.
In all her classes, Calder constantly looks for new examples to illustrate the applicability of the conflict negotiation theories and skills she teaches in class. For students pursuing a career in law enforcement, she brings in guest speakers from various agencies to share their experiences about the value of certain conflict resolution skills and techniques.
"I like to find things that will help them in the future. For instance, we talk about being assertive, how to get your point across without belittling, judging or blaming another person. There is a way to do that effectively. We do a lot of roleplay, so they pick it up quite quickly. Until they actually put it into practice, it doesn't totally resonate."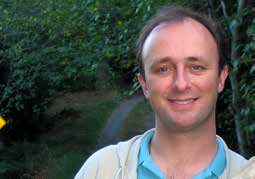 If leaders want to develop the personal habits and behaviours that contribute to their team's success, they'll learn that from Dr. Jason Cressey. He has spent his entire career helping managers and leaders avoid communication traps and improve their interpersonal skills.
With a PhD in Psychology from Oxford University, Jason helps businesses improve their customer relations, team building, emotional intelligence and other psychological factors in the workplace.
At JIBC, he has taught the course, "More than Words: Understanding Body Language" (MGMT182) for more than a decade, and he also teaches core courses in the Centre for Leadership's certificate program.
In each of his courses, his aim is to help people become consciously aware of their habitual behaviours, thoughts, emotions, and communication styles. For him, recognizing these mental traits and habits is an essential first step to achieving growth and positive change.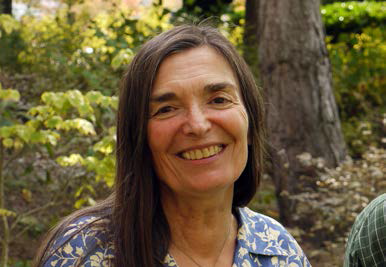 For more than 40 years, Marie-José Dhaese, Ph.D., has helped clients of all ages as a therapist and clinical consultant in private practice.
Born and educated in France, she is a Registered Clinical Counsellor, a Registered Art Therapist (ATC, BCATR), a Registered Play Therapist Supervisor, and a certified Child Psychotherapist and Play Therapist Supervisor.
For the last 30 years, Marie-José has taught Holistic Expressive Play Therapy, a proven approach with therapeutic methods she has pioneered to help children and adults who have experienced the consequences of a variety of stresses and difficult experiences, including abuse, loss and trauma.
Through JIBC's Expressive Play Therapy Certificate, counsellors, therapists, clinical social workers and other practitioners working in the field, can learn from Marie-José and apply her effective methods in their own practice.
The program is being offered in Parksville, where Marie-José conducts her work.
"It's a setting that's meant to be nurturing, soothing and relaxing, which reflects and supports the approach and methods I have developed."
If you train at JIBC to become a paramedic, you'll benefit from Rod Gilbert's reputation and decades of experience.
Rod teaches in the Primary Care Paramedic (PCP) Program and has also taught the Emergency Medical Responder (EMR) Course. Both courses are extremely demanding, not just for the student, but also for the instructor.
"In order to teach effectively, you have to know a great deal of information about many subjects," he notes.
That's where Rod's experience becomes invaluable. He has been a paramedic for more than 25 years, spending much of his career as a Medical Technician for the Canadian Armed Forces.
And he's still active in the profession. He works as a paramedic in the Arctic and serves as a health and safety officer for a company that specializes in remediation work.
If you want to improve your capacity to make sound decisions, build mutually supportive relationships, and handle stress effectively, you will learn how from Raj Gill.
An instructor in JIBC's Enhancing Emotional Intelligence for Workplace Success course, Raj is a Certified Professional Co-Active Coach and Certified Trainer in Nonviolent Communication with more than 30 years of experience teaching, facilitating and coaching, Students in her course learn to understand their emotions, and the emotions of others, as a first step to responding to situations with inner calm and clarity.
Students will also learn to apply practical ways to enhance their self-awareness, self-regard, assertiveness, stress tolerance and impulse control in order to build greater resilience to the challenges and changes they may face at work or in their personal life.
"Students will gain current and relevant knowledge and skills," she said. "My goal is to provide a highly interactive environment and make the learning engaging and the knowledge and skills easy to integrate into their lives."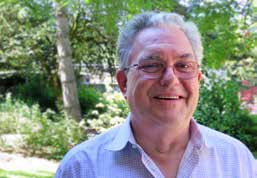 Helping professionals gain the confidence and skills to become better instructors and trainers has remained a passion for Doug Kerr for more than 30 years.
Throughout his career, he has provided programs for trainers and managers in businesses, government agencies and community organizations. Among his list of accomplishments is the Instructional Skills Workshop Program for Post-Secondary Instructors, which is widely used across Canada and in more than 20 other countries.
At JIBC, he developed and taught a number of courses offered by the School of Health, Community and Social Justice. Currently, he teaches three courses in the Instructor Development Certificate Program, which provides trainers in various fields the skills and knowledge to help adult learners.
His goal is to help trainers think of instruction as more than simply presenting information.
"My aim is to help trainers create the conditions where learners can find their way through their own learning challenges, and understand how they learn as they go."
Vancouver Police Department Sergeant Jennifer Keyes brings a passion and energy to Canadian Criminal Law. A lawyer by training, she was initially in private practice and then a Federal Crown Prosecutor for the Public
Prosecution Service of Canada before she switched professions and joined the VPD in 1999.
Currently VPD's Liaison with Ecomm-911, Sgt. Keyes also serves as a director of the Vancouver Police Union and an assessor for police applicants, in addition to being a JIBC instructor.
Students invariably stay engaged in her course through her stories, which highlight the key role police officers have in the legal system, and the essential skills officers need.
Whether it's through stories, questions, or debates on a current issue, Sgt. Keyes helps students glimpse the legal nuances they will have to deal with as the next generation of police officers.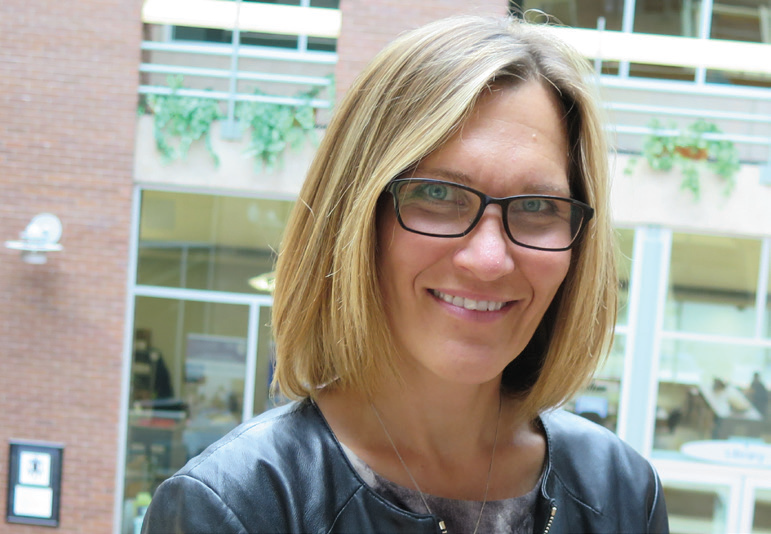 As part of many conflict resolution courses at JIBC, students not only learn from their instructors but gain additional perspectives from other experienced professionals active in the field.
As a coach, Tara Kowalski relishes the opportunity to help students uncover their strengths as they engage in classroom role-playing sessions.
"I view coaching as a way to give real-time feedback to adult learners as they integrate their skills with clarity to navigate the conflict resolution practices."
For Tara, who has her own private practice in mediation, facilitation and conflict coaching, the opportunity for students to practice what they've gained in an integrative learning environment is key.
"It's all about helping learners combine the theory with experience, and gain valuable insights from passionate practitioners in the field."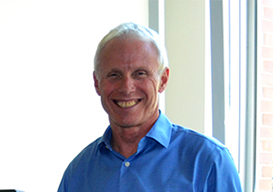 Tom Lewis' energy is undeniable. His enthusiasm, intensity, and passion for excellence have made him an internationally respected mentor in the field of Emergency Management. In 2013, he was recognized as JIBC's Instructor of the Year.
Tom retired in 2006 as Surrey's Deputy Fire Chief and City Emergency Coordinator. But his retirement didn't last long. Less than 100 hours after leaving Surrey's fire department, he co-facilitated his first course at JIBC.
Since then, he has facilitated emergency management courses in B.C., across Canada, and around the world. He's taught everyone from oil executives and First Nations leaders to key stakeholders preparing for the Vancouver 2010 Winter Olympic and Paralympic Games, and the G8/G20 summits in Ontario.
Pete Learoyd, Program Director in JIBC's Emergency Management Division said, "He possesses an innate ability to bring the training to life."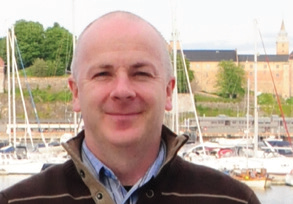 Dr. Eamonn O Laocha has a Ph.D. in business from Warwick Business School and is a certified Project Management Professional. Eamonn has been involved in projects and their management for over 20 years.
He sits on the board of the Lower Mainland chapter of the Project Management Institute, and on the board of a large health and housing not for profit organization in the downtown east side of Vancouver.
At JIBC, he teaches the course "Leading Projects" for the Centre for Leadership and believes that given the highly dynamic and complex nature of most projects, a wide range of approaches to engaging with people and working in challenging project circumstances are necessary for leaders at every level of your organization.
He added: "If you are passionate about making projects work, yet feel frustrated by the challenges in successfully leading projects, then this course is for you!"
Helping leaders realize their potential to make a difference is a key goal for Georganne Oldham.
With a master's degree in organization development, she has been a JIBC instructor for more than a dozen years, teaching most of the core courses in the Certificate in Applied Leadership program that she helped develop.
"In the program, we work to build both the competencies that are required for good leadership, as well as the confidence to step forward and be a leader."
An important step is helping people appreciate the impact they have on the people around them.
"The important thing for me, personally, as a teacher of this work, is to peak their curiosity about themselves as leaders and help them realize the potential they have to make a positive mark on the people around them and in their organization."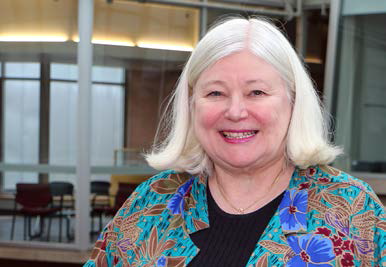 Dr. Laurie Pearce is one of the key instructors in JIBC's Critical Incident Stress Management Certificate, which provides the knowledge and skills needed by front line staff and managers to protect the emotional health and safety of those involved in a traumatic event.
Specializing in disaster management and traumatic stress, Laurie is on the leading edge in her field. With her experience responding to local and international disasters, she continues to conduct research about disaster response in Canada and around the world.
Laurie is JIBC's first Research Chair and one of the co-lead researchers at JIBC's Simulation and Training Exercise Collaboratory (SIMTEC) project, which is a multi-year research project looking at the often unrecognized psychological and social dimensions of disasters and hazardous events. The results from SIMTEC's research have gained international recognition and are informing the next generation of training for first responders in Canada.
"I am proud to be part of this program and to help students learn the theory and gain the skills to help those who have been affected by traumatic events to begin their healing journey."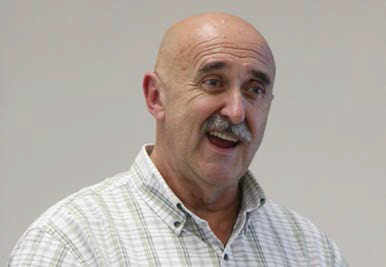 If you want to know how to handle the stresses that come with responding to an emergency or challenging situation, you'll want to learn from Bruce Ramsay.
A retired Deputy Fire Chief from North Vancouver District Fire and Rescue Services, Bruce is one of the most experienced instructors in North America on the subject of how public safety professionals respond to traumatic stress. He has helped first responders involved in some of the most challenging emergencies, including those dealing with the 1995 Oklahoma City bombing, and people providing 9-1-1 on-scene support at Ground Zero on September 11.
At JIBC, he teaches a number of Critical Incident Stress Management (CISM) courses.
Program Manager of the Community Safety Program at JIBC said, "He has been a wonderful resource for learners, JIBC, the CISM field and trauma survivors internationally for many years."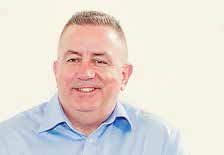 Joe Spindor is overjoyed when he sees his students successfully launch their careers in security and law enforcement, especially if he's been a reference. A 28-year veteran of the New Westminster Police who retired as a Staff Sergeant in 2012, Joe has a broad range of experience in policing.
He's done it all: from patrolling the streets and being a detective of major crimes, to spending 13 years as part of the city's emergency response team.
He has been teaching since 1990 and has instructed a number of courses in the Law Enforcement Studies Diploma
(LESD) program since 2009. He is an active reference for his students, helping prospective recruits prepare for various security and police-related career opportunities.
"I believe this program has a definite hands-on benefit for young people to develop into law enforcement officers. I feel it's my responsibility to do everything I can to assist them in their goal."
For several years, Emma Van Der Klift has supported JIBC students as a coach in a variety of conflict resolution courses.
An adult educator with a master's degree in conflict analysis, Emma helps students by providing support and feedback to them during role-playing activities.
As a coach, one of her key goals is to help people become more confident in dealing with conflict.
"Too often, we want to get things over with and resolved as quickly as possible, but that can actually be a way of avoiding conflict and may actually prolong it! "Many of us see conflict as something to avoid or be afraid of. I try to help students develop a different mindset about how to stay with conflict proactively and effectively, not to apply simple solutions to complex problems, and to understand that conflict is not necessarily something negative."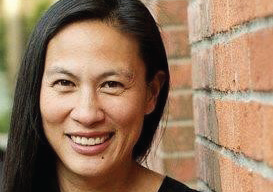 Eugenia Wang, M.Ed, strongly believes that being a great leader, trainer or facilitator involves skills that anyone can learn and practice. It's with that conviction that she imparts the information and experience needed for trainers and facilitators to effectively design, deliver and assess their own training workshops.
JIBC students who learn from her will benefit from her more than 10 years of experience providing training and strategic planning to individuals and organizations in Canada, the U.S., Central America and East Asia.
"I see the potential and greatness in every learner that I share a classroom with," she said. "My ultimate goal is for people to walk away with the skills and framework necessary to start creating and designing their own training workshops."
She added: "You won't get empty theories when you come to JIBC. All the instructors are passionate about what they do, and they come from a place of authentic practice and are open to sharing their experience with learners."
Last updated January 9, 2019